Publications
Stay up to date with our literature reviews which are curated by experts to feature the most important publications released each month. Explore our publications for access to concise summary slides for your own use.
Single slide summaries of all this month's selected publications.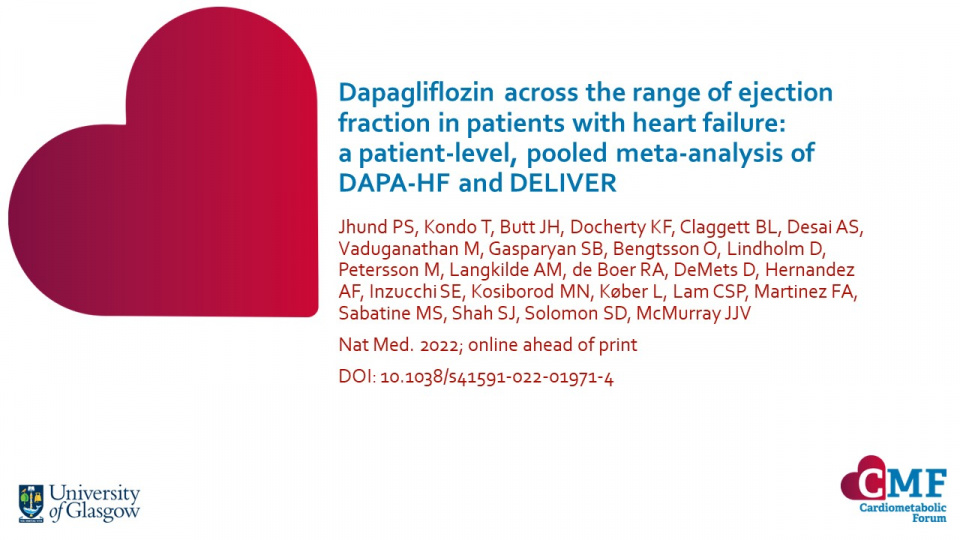 Nat Med. 2022; online ahead of print DOI: 10.1038/s41591-022-01971-4
In a prospective, patient-level pooled meta-analysis of the DAPA-HF and DELIVER trials, dapagliflozin was found to improve clinical outcomes across the range of LVEF.