Publications
Stay up to date with our literature reviews which are curated by experts to feature the most important publications released each month. Explore our publications for access to concise summary slides for your own use.
Single slide summaries of all this month's selected publications.
September 2022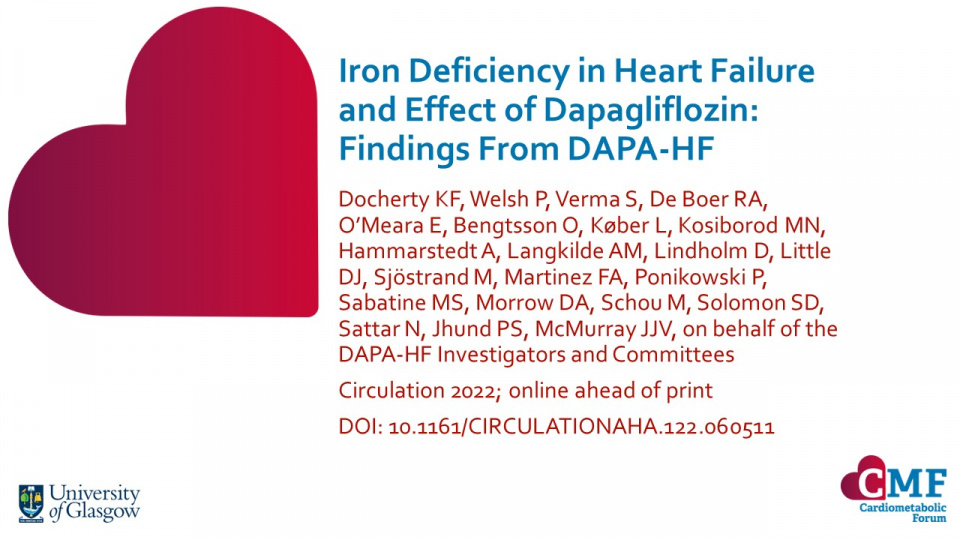 View Slides
Circulation 2022; online ahead of print DOI: 10.1161/CIRCULATIONAHA.122.060511
In this post hoc analysis of DAPA-HF, 43.7% of participants had iron deficiency at baseline, which was associated with worse outcomes. Dapagliflozin appeared to increase iron use but improved outcomes, irrespective of iron status at baseline.
March 2022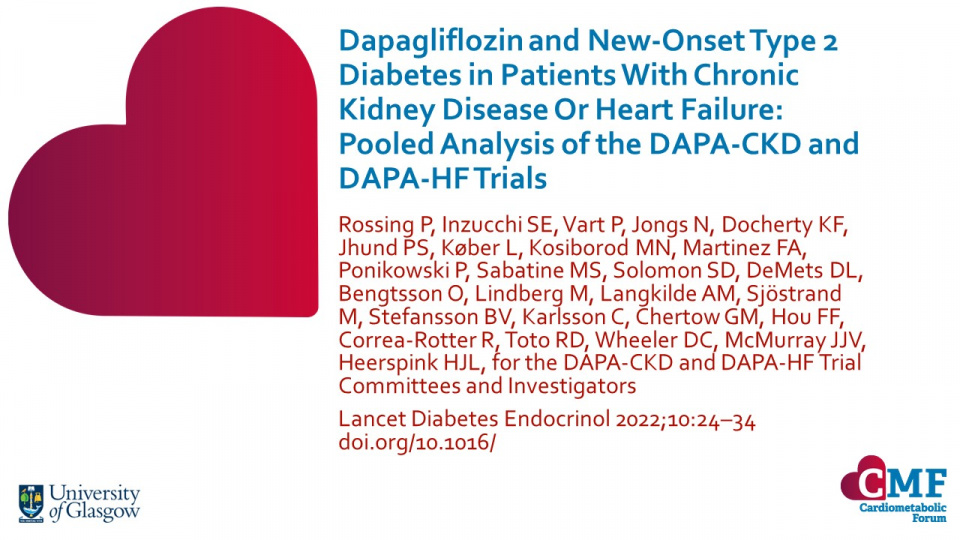 View Slides
Lancet Diabetes Endocrinol 2022;10:24–34 doi.org/10.1016/
Chronic kidney disease and heart failure are insulin resistant states associated with high incidence rates of diabetes. Rossing et al. carried out a two Phase 3, randomised, double-blind, placebo-controlled trials assessed the effect of dapagliflozin on new-onset type 2 diabetes, in a pooled analysis of data from 6,608 individuals.
---