Publications
Stay up to date with our literature reviews which are curated by experts to feature the most important publications released each month. Explore our publications for access to concise summary slides for your own use.
September 2022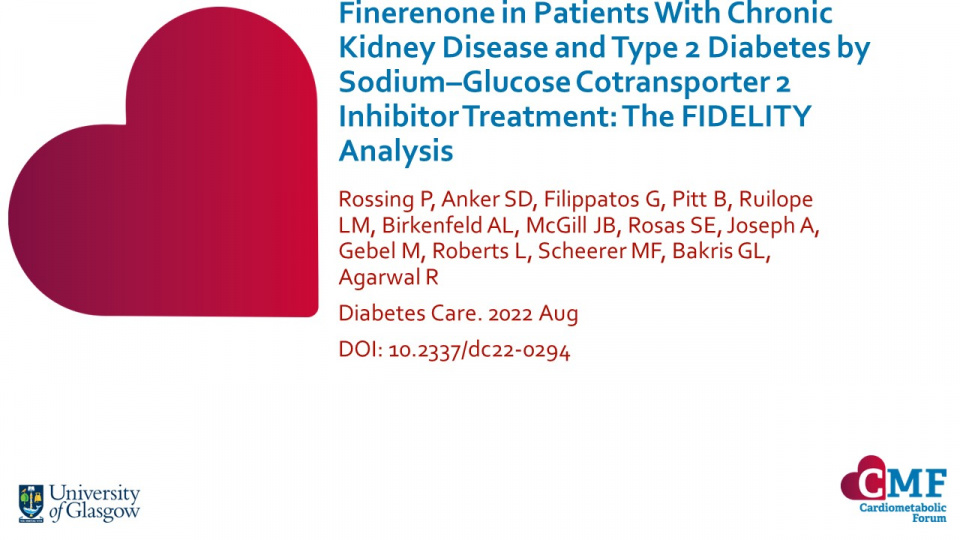 View Slides
Diabetes Care 2022; online ahead of print doi: 10.2337/dc22-0294
In the FIDELITY analysis, finerenone reduced the risk of cardiovascular and kidney outcomes compared with placebo. Concomitant treatment with a sodium-glucose cotransporter-2 inhibitor (SGLT2i) did not modify the observed benefits.
FIDELITY pooled populations from the FIDELIO-DKD and FIGARO-DKD studies in order to examine the effect of finerenone and interaction with SGLT2i use on prespecified outcomes in patients with chronic kidney disease (CKD) and type 2 diabetes (T2D). In both trial, use of SGLT2i was permitted at baseline, as was initiation of SGLT2i at any time during the trial.