Publications
Stay up to date with our literature reviews which are curated by experts to feature the most important publications released each month. Explore our publications for access to concise summary slides for your own use.
Single slide summaries of all this month's selected publications.
August 2022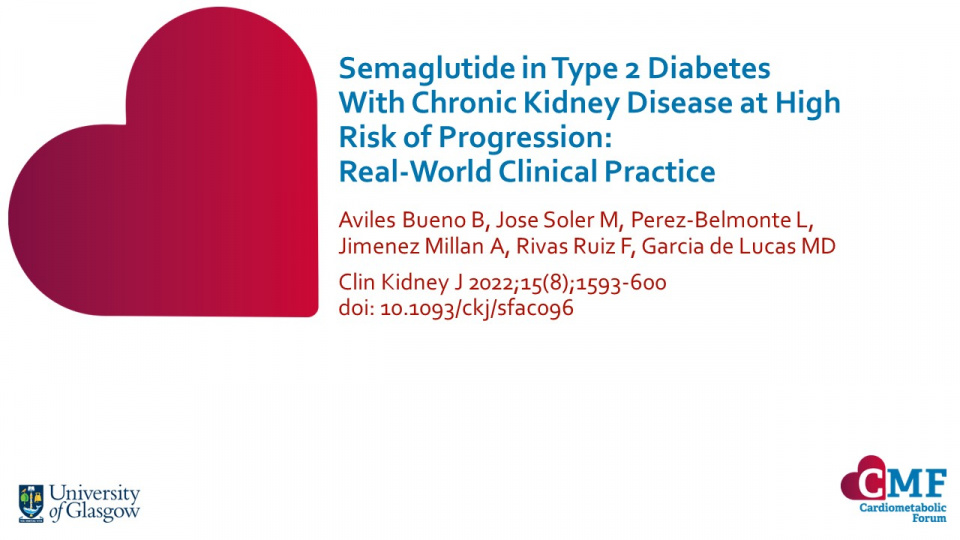 View Slides
Clin Kidney J 2022;15(8);1593-600 doi: 10.1093/ckj/sfac096
In this real-world study, patients with type 2 diabetes (T2D) and chronic kidney disease (CKD) treated with semaglutide significantly improved glycaemic control and decreased weight.