Publications
Stay up to date with our literature reviews which are curated by experts to feature the most important publications released each month. Explore our publications for access to concise summary slides for your own use.
Single slide summaries of all this month's selected publications.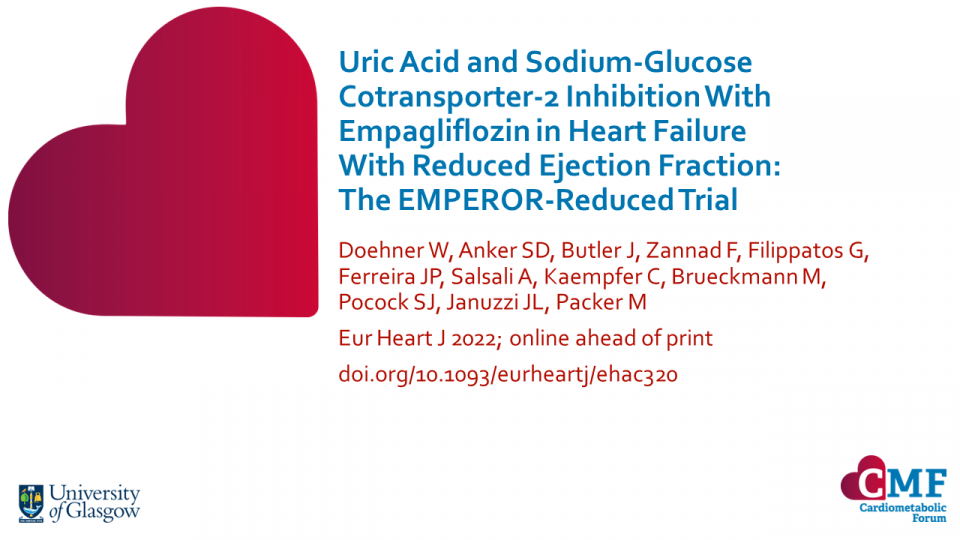 View Slides
Eur Heart J 2022; online ahead of print doi.org/10.1093/eurheartj/ehac320
Hyperuricaemia is common in heart failure (HF) and is an independent predictor of advanced disease severity and increased mortality. This analysis from EMPEROR-Reduced showed that empagliflozin induced a rapid and sustained reduction of both serum uric acid (SUA) and of clinical events related to hyperuricaemia.